Any form of marketing that includes electronic devices such as computers, phones, etc., to connect with potential customers through the internet is considered digital marketing. It includes display ads, promotional videos, search engine marketing, paid social ads, social media posts, emails and even test and multimedia messages.
Types of digital marketing
There are many different types of digital marketing strategies, which include:
Search Engine Optimization- SEO is the art and science of making web pages attractive to search engines. It requires you to research and contemplate the various contributing factors to make your page achieve the highest ranking. Although, since Google continues to change its algorithms every so often, it is impossible to have fixed rules to achieve the best possible interaction. It is best to monitor the page closely and make necessary adjustments.
Content Marketing- It is a strategy based distribution of relevant and valuable content to the target audience. The goal is to attract people that ultimately turn into customers. But, content marketing can be tricky and involves SEO as a significant factor for success.
Social Media Marketing- This involves interacting with potential customers through various social media websites like Facebook, Instagram, Twitter, Youtube, etc. Since these platforms involve active audience participation, it has become a popular way of advertising and getting attention.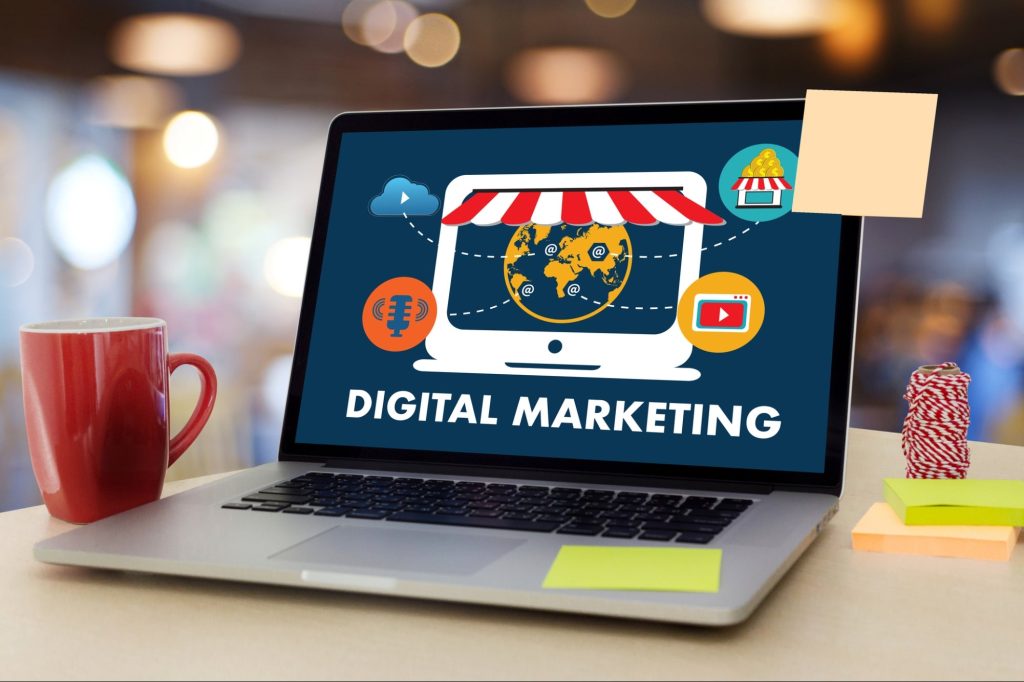 Pay-per-Click Marketing- This form of marketing involves posting an ad on a platform and paying every time someone clicks on it. The campaign has 1 or more target actions that viewers have to complete after clicking on the ad; this can include paying some sort of fee or registering for a newsletter.
Affiliate Marketing- This type of marketing involves making money by promoting someone else's business. It works using a revenue-sharing model. The company pays the affiliate a certain amount of money for every sale they help make.
Native Advertising- The goal is to blend in with the surroundings and make the advertising less blatantly obvious. Though it is vital to use words like sponsored and promoted so that the audience doesn't feel deceived. It is meant to be less obtrusive, not deceptive.
Marketing Automation- This uses various software to power digital marketing campaigns, thus improving the relevance and efficiency of advertising. This type of advertising allows for more personalized ads.
Email Marketing- This includes sending a promotional email and hoping that the prospects click on it. This sounds relatively simple but is quite complex to execute. The candidate should feel that this service is valuable and not just a promotional activity.